Are you buying a new house or renovating one? Generally, when people change their interiors, it is always about the different wallpaper, the upholstery, new furniture, cabinetry, and so on but never the flooring. This is the most neglected part of the house. However, it is that part of your house which receives the maximum amount of foot traffic. So, you should focus on your flooring more often and if required, get it replaced. We, at the Royal Home Flooring, are is an experienced and reputed flooring store, which can put an end to all your flooring needs with their high-quality flooring made from laminate, vinyl, hardwood, and so on. With our stylish and affordable flooring, we have created a solid customer base for ourselves. So, if you belong to areas likeAurora IL, Bolingbrook, Chicago, Elgin IL, Joliet, or Naperville, you should resort to us without any hesitation. 
Here, we have put together a few ways in which we can be the right choice for you. Take a look.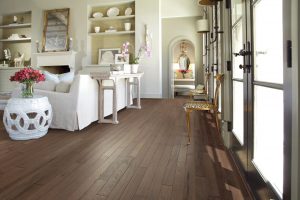 We can add more value to your house with our beautiful quality flooring that is not just durable but also aesthetically appealing. Our products are made from high-quality raw materials and therefore, will last a long time. 
We do not let anyone doubt the quality of our products. We have such a great amount of faith in our products that we offer all our customers with lifetime warranties on all our flooring options. So, you can trust us completely.  
If you are thinking we charge a hefty amount from our customers, then you are mistaken. We are extremely affordable and offer you flooring options that will fit your budget perfectly.  
So, what are you still thinking? Quickly call us at 708-430-4663 and schedule an appointment now to enjoy our supreme quality flooring in your home.