Explore Our Carpet Flooring Styles at The Comfort of Your Home
Get a Feel for Our Carpet Flooring Product Types.
Carpet Guide
Carpet is the flooring option that many homeowners prefer, and it provides a host of different benefits. The stylistic possibilities are endless with carpeting because it comes in so many different colors, textures, and patterns. Harder surfaces have their own appeal, but carpeting creates an elegant, warm ambiance that cannot be duplicated by wood, vinyl, or laminate flooring.
The carpeting that we offer to homeowners in Chicago and the surrounding communities is sourced from industry leaders like Mohawk, Bella Cera, and SmartStrand. These products are stain and moisture resistant, and our carpet installation technicians put them into place perfectly. When it comes to the monetary side of the equation, we offer the lowest price guarantee, and there are easy financing options available.
Carpet Styles
There are many different carpet styles and textures that should be taken in consideration when making your purchase.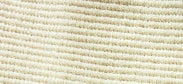 Level Loop Pile
---
Some carpets are made with a loop pile surface. Loop carpets are made from an uncut surface that will not crush or become matted. This design is best used in a room where there is plenty of activity and walking.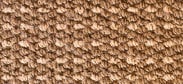 Cut Pile
---
Cut pile is very durable. The design is made by several twists in the yarn, which allows it to hold its shape longer. This design is also best used in rooms where there is high traffic and activity.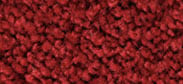 Saxony
---
Saxony resembles velvet. It is known to be a soft texture that is made by twisting fibers and using heat to straighten the yarn. Saxony is best used for a room that does not see much traffic or activity, simply because it will show vacuum marks, as well as footprints.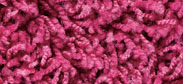 Friezé
---
Friezé is made by tightly twisting yarns together. It is considered to have a more contemporary look but will still show vacuum marks and footprints, just not as noticeable as saxony.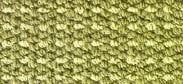 Cut Loop
---
Cut and loop carpet combines cut and uncut loops which are used in many solid and colorful print carpets. The numerous designs featured by cut loop textures make it perfect for formal and contemporary looks in any room.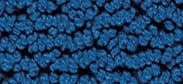 Berber
---
Berbers are usually made in a loop construction from thick, bulky yarns. They are a popular pattern that are used in all different types of carpet from shag to friezes. They are best suited for any room and any look.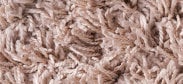 Shag
---
Shag carpets were quite popular in the 60s and 70s and are making a return like no other. Shag offers a stylish, hip look as well as a contemporary, elegant look, depending on the room it is placed in.
Understanding Carpet Fiber
Besides the organic wool fiber, there are many other different types of synthetic fibers that manufacturers make carpet out of. Keep in your mind that most of the carpet made in the United States is synthetic. The most common synthetic fibers are nylon, olefin (polypropylene), polyester, and triexta (PTT or Polytrimethylene Terephthalate).
Polyester (PET). The most popular carpet fibers used in homes today, which is made from recycled plastic bottles, making it eco-friendly. The PET fiber is well knows for its softness and high luster, and it has a more vibrant and rich color. It is also naturally stain resistant and more hypoallergenic than some other fibers.
SmartStrand (also known as Triexta). Smartstrand is an eco-friendly state-of-the-art technology that provides a softer touch with better coloration. Also, is well known for its stain resistance and durability altogether.
Nylon. Nylon is very soft, durable. Nylon on its own is not very good at resisting stains, which is why many different stain treatments are used by manufacturers to improve its resistance.
Polypropylene (Olefin). Is a carpet fiber that is used in many Berber carpets for commercial purposes because it has a similar look to wool. This fiber is highly stain-resistant, and relatively easy to clean.
Wool. Wool is a natural, luxurious and considered a premium carpet choice, and so it has a higher price tag than synthetic. It is a durable carpet fiber, but it can't handle heavy traffic areas. Wool fibers will absorb water and other liquids, which means that spills need to be cleaned up quickly to prevent staining.