HOW TO CHOOSE BETWEEN PREFINISHED OR SITE FINISHED WOOD FLOORS
We all Know hardwood floors are one of the top ways to add value to your home. They can make a home more enjoyable too, with an upscale yet warm and inviting feel. Royal Home Flooring Offers both prefinished, and site-finihsed hardwoods. As a start, you should consider is whether you want to install unfinished hardwood and finish it on-site or install pre-finished hardwood. Then you need to decide on the hardwood wood species that fit your budget, needs and your décor. To learn more about hardwood wood floors species, click below:
---
Prefinished Hardwood Vs. Unfinished
One of the most important decisions, regarding your new wood floor, is choosing between getting it prefinished or having the floor finished on-site. Each choice has its pros and cons, from easier stain matching to significant time and cost savings. Royal Home Flooring offers the option of prefinished or site-finished flooring. These two styles of finishing hardwood have unique advantages,
Keep in mind both prefinished and unfinished hardwoods come in different wood grades, to learn more about different hardwood flooring wood grades, click below:
---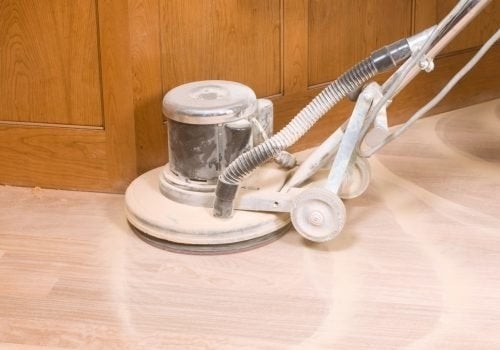 Benefits Of Site-Finished Flooring
---
Site-finished (or unfinished) hardwood planks are finished after being installed in your home,
Unfinished flooring offers a greater choice of finishes
Site-finished hardwood opens up a greater variety of choices with respect to color and shade, and a great degree of freedom in personalizing your floors.
Uniformity
Site-finished flooring will guarantee hardwood floors with better uniformity in color, style, and texture than prefinished
Unfinished hardwood planks have no bevels
As each plank is sealed after installation, the grooves between planks will be hardly noticeable
Matching
If you already have wood flooring in your house and need to install wood flooring to coordinate in adjacent areas, unfinished wood offers your best chance to expand with color just right.
Extra Protection
Site-finished wood, sealant is applied across the entire surface of your floor which provides an extra level of protection for your hardwood floors, as no cracks for moisture or grime to get into.
Benefits of Prefinished Floors
---
Prefinished hardwood flooring involves hardwood planks that have been factory-finished before being installed in your home. Using prefinished hardwood flooring comes with numerous benefits:
Simplicity of Installation
Since prefinished floors are already coated in a factory setting, it doesn't require any extra effort to be sanded and finished on-site.
Time Saving
When you chose prefinished wood, you won't have to wait for the freshly applied finish to cure fully before enjoying your new hardwood floor.
Non-Toxic
By choosing to install prefinished wood flooring, no need to deal with the toxins and unpleasant odors.