Explore Our Hardwood Flooring Styles
Wood flooring has long been a hallmark of sophisticated taste and style, whether urban or rustic, contemporary or vintage. Prized for its natural beauty and timeless appeal, wood in the home provides richness and warmth. We have a wood floor that's right for you. To learn more about hardwood wood floors species, click below:
---
Hardwood flooring provides a sense of solidity and permanence that makes a house feel like a home. We carry a broad selection of top quality hardwood and engineered wood flooring that is sourced from the leading manufacturers in the industry. Our products are the best of the best, and our wood flooring installation technicians are highly skilled professionals that will install your new hardwood floor with impeccable precision.
There are people that are considering a hardwood flooring installation, but they pause because they are concerned about the cost. This should not prevent you from improving your home, because fresh wood flooring will increase its value, and this will offset the investment. Plus, we offer easy financing options, so you can enjoy new hardwood flooring now and pay for it at a comfortable pace.
You have options when you decide to engage us to complete a wood flooring installation project for you. We place an emphasis on communication, so our consultant will examine your home and explain the possibilities to you in detail. After you weigh your options, you can make a fully informed decision and go forward with total confidence.
Solid Hardwood Vs. Engineered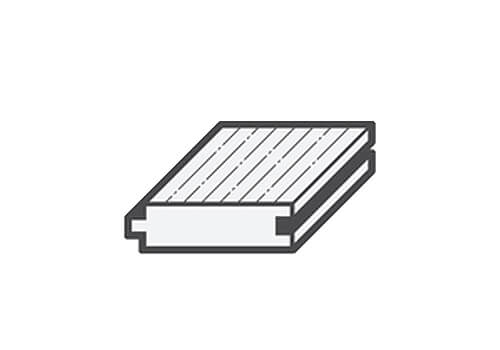 Solid Hardwood
---
Wood flooring is the universal symbol for refinement, and great style, with high performance and durability. Our solid hardwood flooring is cherished for its innate beauty, natural charm, and enduring strength. Royal Home hardwood flooring will make an opulent statement in your home while being easy to maintain and clean. That's why our hardwood floors can provide strength and style for all homes and all decors.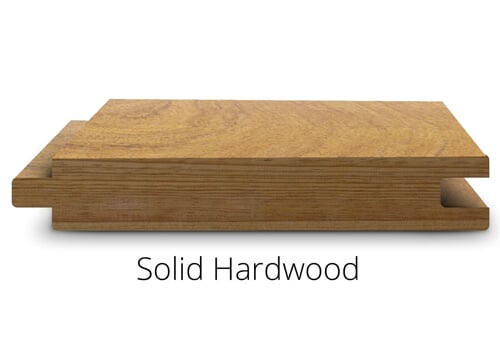 Advantages of Solid Hardwood::
---
Each plank is a solid piece of wood engineered from the most exceptional domestic and exotic hardwoods. While available in a range of widths, our planks are generally 3/4" thick. Hardwood floors are best if you'd like to have the option to refinish later, or in rooms with controlled temperature and humidity. Royal Home Flooring carries an arrangement of several solid hardwood species ranging from; Oak, Maple, Hickory, Walnut and all specialty Exotic woods from every corner of the world.
Easy to clean: Hardwood floors are very easy to clean as they do not accumulate a lot of dirt, dust, and debris.
Exotic and elegant look: Offering the warmth and beauty
Never goes out of style: Solid hardwood can be Sanded and restained many times
Strength and durability: Quality hardwood floors are tough, hard-wearing, and have long-term durability
Long-term investment and increases the value of your home
Huge Variety: There are many colors, styles, stains, and species available
Better acoustics and never gives you hollow sounds
Healthy indoor air quality: It has no fibers, grout lines, or embossing that can trap dust, pollen, particles, animal dander, and allergens that occur with carpets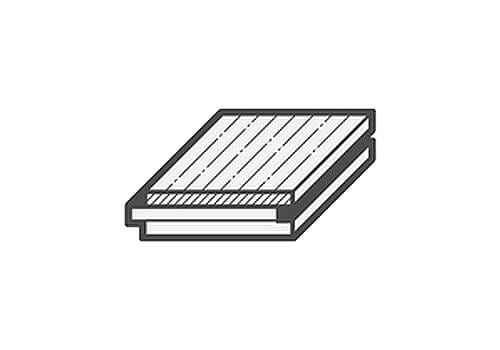 Engineered Hardwood
---
Engineered hardwood flooring is a style of wood with a multi-layered construction. The top of each plank is 100% made out of wood, and is available in many different Wood species and the latest trendy styles. The core of the plank is 5 to 7 layers of plywood that is crossed and mended together. There is another layer of genuine wood at the bottom of the plank.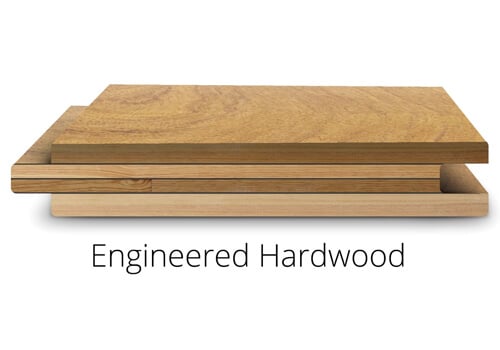 Advantages of Engineered Hardwood:
---
This type of layered construction increases the stability of your engineered hardwood floors, while making it less likely to expand and shift due to shifts in the environment. This type of hardwood flooring is more appropriate for your basement floors and other challenging or special installations. To add visual appeal to your hardwood flooring, our engineered wood comes with a variety of surface layer effects such as hand scraped for a time worn or antique appearance, distressed for a rustic, yet homey, appearance, or wire brushed for texture
It is just like real wood: Difficult to tell apart from solid wood flooring once installed
Stability: It does not expand or contract
Extremely Durable: This durability is ensured by a core that offers stability, water-resistance, and incredible toughness
It be installed below grade: Engineered hardwoods can be installed on top of concrete sub-floors and areas with hight moisture level like basement
Compatible with underfloor heating
Huge Variety: Available in different wood species, styles, colours, finishes and plank widths