Professional Installation Warranty
At Royal Home Flooring, we guarantee our floors will be installed to perfection. Under our Professional Installation Warranty, we ensure that any defects from normal wear and tear are covered by our lifetime installation warranty. This warranty does not include damage caused by neglect, abuse or acts of God. If service is needed, an installation specialist will come to your home, free of charge.
For proper home maintenance, please see your flooring care instruction packet.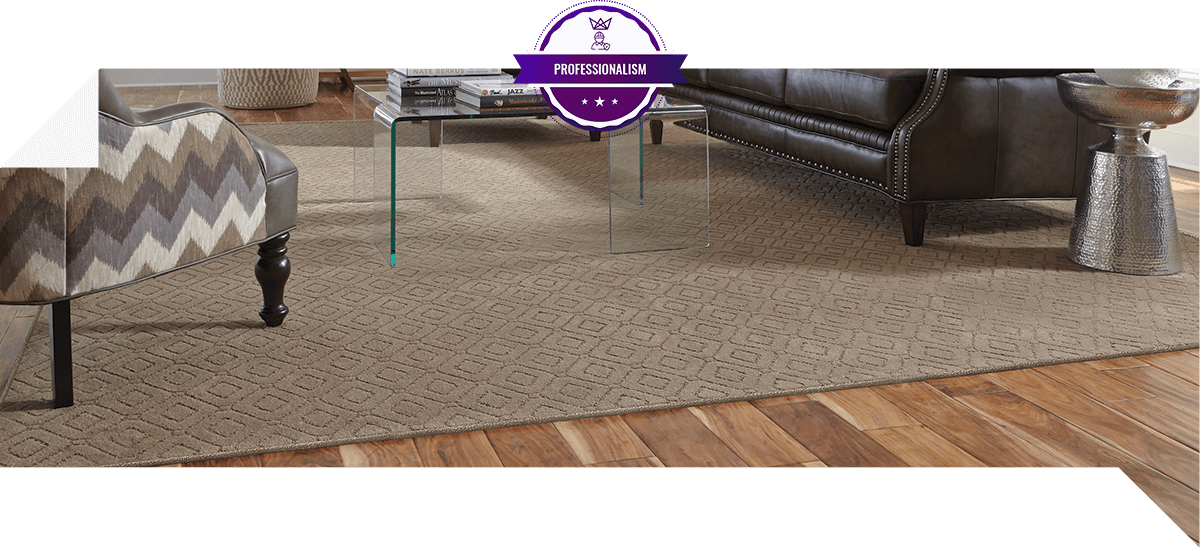 SUPERIOR INSTALLATION PROMISE
At Royal Home Flooring, we will provide you with the finest quality installation. We have only the finest flooring professionals who have years of experience in the installation process. Royal Home Flooring installers will guarantee:
An installation date that works around your schedule
We will provide you with a courtesy call 48 hours prior to the scheduled installation date to confirm your appointment
In the event that you need to reschedule your appointment, it can be done hassle-free and rescheduled at your convenience
An installation specialist will also give you a courtesy call while in route to the appointment and you will not be left in the dark in the event that our installers are running late
Royal home flooring installers also guarantee
Your new floors will be installed in the most professional way
If requested, we will remove your old floors and set them outside
All furniture that we remove for installation will be moved back without causing any damage to your personal items
If we need to remove any doors for installation they will be reinstalled upon completion. Royal Home Flooring cannot reinstall doors that require carpentry to fit new floors, it is against our policy
Our flawless installation process will leave no mess and nothing for you to clean after we finish
Getting ready for your installation
Clients are more than welcome to prepare rooms prior to installation
We ask that you disconnect any electronics and remove lose cords prior to the installers arrival
If you request that the installer drain waterbeds or aquariums, a Royal Home Flooring installer will gladly do so
Any breakable items should be removed prior to installation, as well as any items of significant meaning
Please empty all closets prior to installation