Laminate Flooring for Durable and Beautiful Surfaces
Laminated floors give homes a modern and appealing look. Plus, they're easy to clean and maintain throughout their long life. Choose water-resistant or waterproof laminate flooring for superior durability and easy cleaning. Quality of laminate flooring has improved dramatically over the years. Laminate flooring known for its durability and resistant to scratching and fading.
Well-maintained laminate in residential spaces can last for up to 30 years. To prevent scratching and protect your floor's finish, make sure to follow our cleaning guide line:
---
What Is Laminate Flooring?
Unlike natural flooring options like wood, stone or cork, laminate flooring is a synthetic material. It's made up of four different layers—wear, décor, core and backer—that are sealed together in the lamination process. It is intentionally designed to be durable
Types of Laminate Flooring We Carry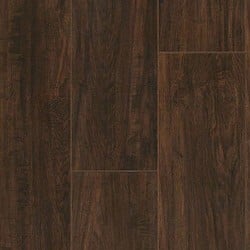 Laminate Flooring Thickness
---
Thickness is measured in millimeters (mm) and is the one of the key characteristics in differentiating laminate flooring types . The most popular thickness levels are 7mm, 8mm, 10mm, and 12mm.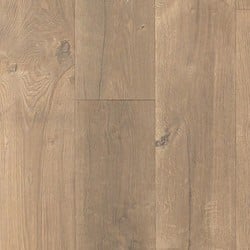 Laminate Flooring Texture
---
Many types of laminate flooring looks like real hardwood! To achieve rustic or authentic looks, a certain amount of texture is used to get a desired look.
Smooth Finish – gives a subtle yet shiny finish to the flooring. It reflects some light but does not overpower the room with a glossy feel.
Matte Finish – It mimics hardwood floors with a distinct wood texture.
Hand-Scraped Finish – it is pressed to look like an authentic hand-scraped wood floor.
High Gloss / Piano Finish – offers a super shiny finish, we don't recommend this type of laminate as it is hard to maintain and keep it clean.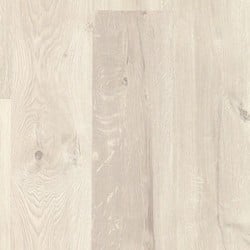 Width of Laminate Boards
---
Most traditional wood floors are skinnier boards, with more modern and rustic looks being a wider plank. There are a variety of laminate flooring types when it comes to widths.
3 inch to 4 inch: These laminate floors are very thin boards to give the look of natural narrow hardwood floors.
5 inch to 6 inch: these laminate widths are the most common on the market, and most of the wider laminate floors come in matte and rustic finish
Larger than 6 inches: Wider planks are rustic, matte finish and are known for its modern styles and colors./li>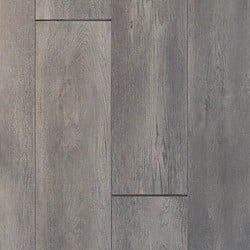 Laminate Flooring Edge Type
---
The edge type impacts how the planks look together, some laminate floats seamlessly, and others have a defined edge.
Square Edge - offering a seamless transition from one plank to the next.
Micro-Bevel - is where each plank uses a very fine micro-bevel, or rounded corner.
Painted Bevel - is where the plank edges are painted along the groove for a more pronounced look.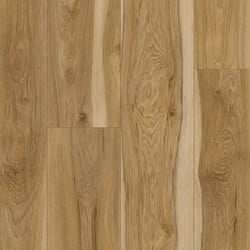 Laminate Flooring Locking System
---
Laminate flooring uses tongue and groove locking systems. This system uses interlocking elements to piece together. This keeps them firmly in place so that they remain secure once installed.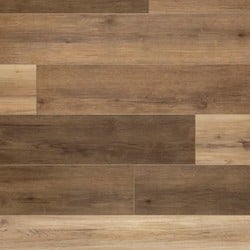 Laminate Flooring Final Look
---
There are three main styles of flooring that we offer:
3-strip plank design, which creates the look of 3 narrow strips of flooring within one plank.
2-strip plank design, using a 2 strip design on one plank.
1-strip plank design, which gives the most realistic look of hardwood flooring.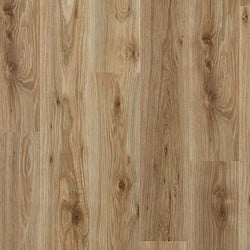 Laminate Flooring Features
---
At Royal Home Flooring we offer the following laminate flooring:
Water Resistant - is designed to only hold up to small spills that are dealt with quickly.
Waterproof - is more durable and can withstand not only liquid spills, but bigger accidents, like floods.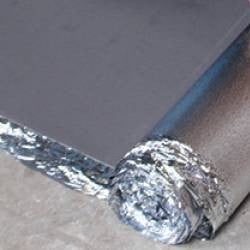 Laminate Flooring Underlayments
---
Your Laminate Flooring Installation will include installing an Underlayment. Underlayment is what allows the floor to float, gives it stability, support, noise reduction, and supports the locking systems in between planks to assure the sturdiest flooring project. At Royal Home Flooring we only use the premium scuba thermo underlayment, this thermal underlay also has advanced water proofing technology to ensure it will stand the test of time.
Features of Our Laminate Underlayment:
Advanced Water Proofing Technology
Vapor barrier: Stop ANY & ALL vapor
Save energy & money with maximum year round protection against heat & cold loss through your floor
Maximum Sound Reduction
Is Laminate Flooring the Right Choice for You?
We offer a wide variety of colors and styles for laminate flooring in Schaumburg, Oak Lawn, Orland Park, Joliet, Naperville, Chicago, the greater Chicagoland area, and Northwest Indiana.
Schedule an in-home estimate today
.