Plainfield, IL - Wood Flooring Sales and Installations
You can stop right here if you are searching for a hardwood flooring store in Plainfield, Illinois. We have been setting the standard for top-quality products, expert installations, and affordable prices for the last for decades, and we are not slowing down any time soon. All of our wood flooring installation technicians are highly trained, experienced, passionate professionals, and we offer a limited lifetime installation warranty.
Plainfield is technically a village, and when people hear this term, they typically picture a very small community. In fact, the population is in excess of 40,000. This historic city was founded all the way back in 1841, and there are many beautiful old buildings in town. It is truly a great place to live, work, and play, and we proudly serve its residents. From the Tamarack-Normantown area to Village Center to Lily Cache, for engineered wood flooring, oak flooring, and other types of hardwood flooring in Plainfield, IL, Royal Home Flooring is the right choice.
Laminate Flooring and Vinyl Plank Flooring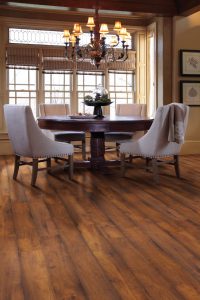 Wood flooring is the right choice for many homeowners, but there are other options available to you. If you like the look of wood, but you would prefer something that is easier to maintain that comes with a lower price tag, you may want to consider vinyl plank flooring or laminate flooring. Many people are shocked when they see just how authentic these materials look, and they are highly durable.
We offer a variety of high quality services, including:
The laminate flooring Plainfield, IL residents can obtain from our flooring store is of the highest quality, and our vinyl flooring products are top notch as well. When it comes to the installation, as we have stated, our technicians are second to none, and they work efficiently to minimize disruptions.
Plus, if you would like some extra time to pay for your vinyl plank flooring or laminate flooring, we offer two different highly attractive financing options. One of them is a deferred interest plan. As long as you pay the balance within one year, there is no interest charged. The other option gives you the ability to make 48 fixed monthly payments and the interest rate is just 9.9 percent.
Schedule a Free In-Home Estimate Appointment!
To set up a free in-home estimate visit by one of our flooring specialists, click this link and follow the simple instructions. And if you would like to discuss your needs with one of our Plainfield, Illinois flooring consultants, we can be reached by phone at 708-430-4663.