Understand Your Vinyl Flooring Product Warranty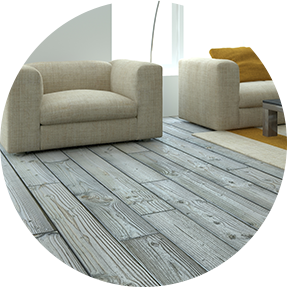 Vinyl Flooring Warranties
Waterproof Laminate, Vinyl and Engineered Hardwood
Limited Lifetime Residential Warranty:
Royal warrants the waterproof flooring products under this Residential Limited Warranty when used in the proper fit for use indoor Residential applications with light to moderate foot traffic. The warranty belongs to you, the original end-use purchaser, and begins when you purchase the resilient and extends for the limited warranty period stated above. Theproduct must be maintained in accordance with the Royal's maintenance recommendations and such maintenance continues throughout the duration of the original installation. Damage resulting from a failure to follow cleaning/maintenance guidelines will not be covered under this warranty.
---
Manufacturing Defects:
Royal warrants that the floor plank or tile will be free from manufacturing defects during the period of this warranty. Manufacturing defects include delamination, core voids, thickness variation, and dimensional stability defects.
Wear:
The layer of the floor planks is warranted not to wear through under normal residential use during the period of this warranty. Gloss reduction, scratches and dents in the finish are not considered surface wear and are not covered under the warranty. Wear through is defined as wear due to light to moderate foot traffic will not wear through to the pattern layer of the product.
Limited Lifetime Structural Warranty:
If manufacturing defect develop after flooring is installed, the cost of material and labor will be covered by the Limited Lifetime Structure Warranty,
Limited Lifetime Petproof Warranty:
Royal warrants that your waterproof floor will resist staining caused by pet (domestic cat or dog) stains, including urine, feces, and vomit. The Limited Petproof Warranty DOES NOT COVER: Any urine, feces, or vomit stains other than pet
Limited Lifetime Waterproof Warranty:
This warranty covers topical moisture as long as the water does not flow over the edge of the surface (edge of the room, cut boards, etc.). Royal warrants that for the lifetime of stated warranty period from the date of original purchase, your floor product will not swell, cup or crack due to:
Normal cleaning practices.
Moisture due to everyday household spills.
Normal moisture levels from subfloor when exposed to such conditions.
While moisture will not affect the product's integrity, it is possible that, when excessive moisture accumulates in buildings, subfloors, or on building materials, mold (and/or) mildew growth can occur.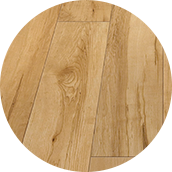 What is Not Covered By These Limited Warranties
The Limited Warranties do not cover conditions caused by improper use or maintenance, such as:
Reduction in gloss, marks, scuffs, scratches, gouges, dents or cuts, including, without limitation, those caused by pets, spikes or high heeled shoes
Damage caused by negligence, accidents, misuse, or abuse (i.e., dragging object across the floor without proper protection).
Wear caused by pebbles, sand or other abrasives, construction traffic, or failure to maintain the floor as required.
Damage caused by caster wheels or vacuum cleaner beater bars.
Failure to support furniture with floor protectors that are at least one inch in diameter, made of non-staining felt or non-pigmented hard plastic, rest flat on the floor and are replaced regularly.
Lack of Humidity control – Allowing interior humidity to be outside of the 30-50% range for hardwood flooring and 35-60% range for engineered hardwood flooring will void all warranties.

---

Damage caused by fire, flooding, and other natural disasters and Acts of God.
Changes in color due to aging, excessive moisture, exposure to sunlight or Ultra Violet rays (which may cause oxidation of finish/stain) is not considered a defect. especially. Area rugs should be moved occasionally, as they block sunlight and may give the appearance of discoloration under the rug.
Color, shade, or texture variations between samples, printed color photography or replacement flooring and the actual material.
Color variations between flooring and/or samples and other flooring or wood products, which you wish to match (e.g., cabinets, stair railings, trim, etc.).
Noises including, but not limited to, squeaks, popping, etc.
For Hardwood Flooring, Natural wood characteristics such as variations in grain, color, mineral streaks, knots, normal differences between color of samples and the color of installed floors, and color variations from board to board.
Floors that are installed in other than owner-occupied or tenant-occupied residences.
Construction-related damage.
Non-Waterproof Floors damaged by subfloor moisture or water damage, including without limitation, due to broken or leaking water pipes, flooding, wet-mopping spills or weather conditions.
Non-Waterproof Floors damaged by subfloor moisture or water damage, including without limitation, due to broken or leaking water pipes, flooding, wet-mopping spills or weather conditions.
Failure to maintain and properly care for the your floor will void all warranties.

---

Flooring Transition Strips (Thresholds) ARE NOT Covered with Warranties
The subfloor provides the even base on which all finished flooring materials are installed. Changes in height between different flooring materials are caused by material thickness and/or installation methods. Standard practice (unless discussed prior to construction and specified in the Agreement of Purchase and Sale or contract) is to install a transition strip to ease the change in height. These transition strips do not constitute a tripping hazard.
Flooring transition strips take quite a pounding when you think about it. There they lie across a door way and virtually everybody that passes over them will, at some time, hit them with something