Revel in the unparalleled world of residential flooring installation and services awaiting you in University Park through the expertise of Royal Flooring. If the relentless pursuit of dependable carpet, vinyl, laminate, hardwood, or refinishing services has left you weary, Royal Flooring is the ultimate answer.
Hunting down a flooring company that encompasses a comprehensive range of products, competitive pricing, flexible financing options, unmatched expertise, and an exceptional reputation might appear to be an arduous task. However, Royal Flooring embodies all these qualities, making your search straightforward.
Top-Notch Selection at Unbeatable Prices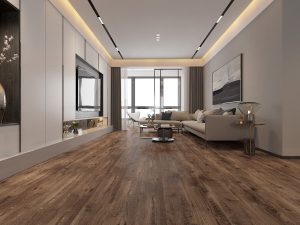 Elevate your University Park, IL home with our extensive variety of carpet, vinyl, hardwood, and laminate offerings, accompanied by top-tier refinishing services. Realize the precise aesthetic you envision to heighten your home's comfort and value.
Our pricing is exceptional, fortified by our assurance of the most competitive rates in the region. Should you stumble upon a lower quote elsewhere, we not only match it but also refund the difference, along with an additional 10%.
Moreover, our offerings extend beyond just reasonable prices. We present extraordinary deals, including financing options featuring interest-free plans spanning from one to three years for eligible customers.
Access Renowned Home Flooring Products
Royal Flooring takes immense pride in equipping the Chicagoland community with an expansive array of premium flooring brands and exceptional products that are engineered to withstand the ever-shifting climate and environmental conditions characteristic of the Midwest.
Navigate through our diverse collection of hardwood, laminate, vinyl, and carpet flooring, curated from reputable manufacturers such as BellaCera, Shaw, Mohawk, SmartStrand Forever Clean, Bruce Hardwood Floors, and Armstrong Flooring.
Streamlined Process Courtesy of Royal Flooring
Choosing Royal Flooring for your Homewood residential flooring requisites guarantees an unrivaled level of professionalism that outshines expectations. With the Royal Promise at the core of our service, we pledge to treat you and your abode with the utmost respect throughout the entirety of the process.
Experience seamless scheduling, complimentary in-home consultations, and responsive customer service. Rely on our adept and dependable professionals to orchestrate seamless flooring installations, culminating in a remarkable experience and ensuring your utmost satisfaction.
Expert Flooring Services Respected in University Park and Beyond
Embark on a journey to experience the contentment of our esteemed clientele, with a remarkable 98% of them according us four or five-star ratings. This firmly establishes us as one of the most reputable flooring entities in the vicinity. With recognition pouring in from Google, Yelp!, Angie's List, and an impressive A+ BBB rating, our commitment to excellence speaks volumes.
How to Single Out an Outstanding Flooring Company in University Park
Define Your Flooring Needs: Commence your quest by meticulously outlining your specific flooring prerequisites, including considerations like flooring type, desired aesthetics, functionality, and budget. This clarity will act as your guiding star in uncovering optimal home flooring services that seamlessly align with your distinctive aspirations.
Engage in Thorough Conversations: Initiate substantive dialogues with multiple flooring companies to gauge their capacity to fulfill your needs. Dive into project intricacies, timelines, budget constraints, and any unique factors. Gauge their attentiveness, problem-solving proficiency, and capability to tailor solutions to your needs.
Conduct In-Depth Research: Embark on comprehensive online research to explore reviews and testimonials from past patrons. Navigate trusted home improvement platforms and forums to gather invaluable insights and recommendations. This research empowers you to evaluate the reputation, reliability, and overall customer satisfaction of the flooring firms under consideration.
Verify Credentials: Before finalizing your decision, ensure that the flooring company possesses the necessary experience, credentials, and qualifications. Scrutinize their industry track record and inquire about their proficiency in handling diverse flooring materials. Confirm their possession of appropriate licenses and insurance for mutual security.
Compare Quotes and Arrange Consultations: Request detailed quotes from multiple companies, ensuring they encompass comprehensive cost breakdowns, covering materials, labor, and any supplementary services. Evaluate these quotes alongside the company's reputation and expertise. Schedule consultations with your top contenders to delve deeper into your project, clarify uncertainties, and make an informed choice.
Contact Us Today for a Complimentary Estimate
When you reach out to Royal Flooring for your University Park flooring needs, anticipate complete transparency and a comprehensive cost breakdown. Our all-inclusive price estimate ensures you have a crystal-clear understanding of the financial dimensions of your project.
Secure your complimentary in-home consultation to delve into your requirements and inquire about our customer service quality assurance policy, lifetime installation warranty, and price-match guarantee. Embark on the journey of enhancing your University Park, Illinois residence with exceptional flooring services by dialing 773-257-0784.