Step into unparalleled residential flooring installation and services in Richton Park with the trailblazing team at Royal Flooring. If your energy is depleted from the ceaseless pursuit of dependable carpet, vinyl, laminate, hardwood, or refinishing services, your quest concludes here.
Hunting for a flooring company that seamlessly integrates a broad product range, competitive price points, flexible financing options, unparalleled expertise, and an unblemished reputation might be a challenge, yet the solution lies in Royal Flooring.
Elevate Your Space with Effortless Flooring Excellence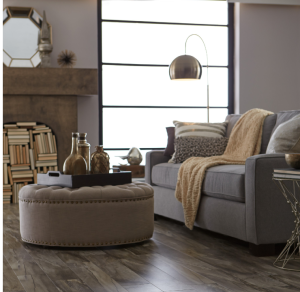 Revamp your Richton Park, IL haven with the expansive collection of carpet, vinyl, hardwood, and laminate offerings, elevated by meticulous refinishing services. Cultivate the exact ambiance you envision to amplify your property's allure and intrinsic value.
Our pricing is a testament to excellence, ensuring that we offer the most competitive rates in the vicinity. Unearthed a better price elsewhere? Not only will we match it, but we will also refund the difference along with an extra 10%.
Beyond our equitable pricing, discover exceptional deals that transcend anticipations. Delve into our array of financing alternatives, encompassing interest-free plans spanning one to three years for eligible patrons.
A Plethora of Flooring Possibilities
Royal Flooring remains steadfast in its dedication to bestowing Chicagoland residents with an extensive array of premium flooring brands and top-tier products tailored to endure the Midwest's climatic and environmental challenges.
Navigate through our diverse selection of hardwood, laminate, vinyl, and carpet flooring, sourced from illustrious manufacturers such as BellaCera, Shaw, Mohawk, SmartStrand Forever Clean, Bruce Hardwood Floors, and Armstrong Flooring.
Immersive Royal Flooring Experience
Selecting Royal Flooring for your Richton Park residential flooring requisites is synonymous with embracing an unparalleled degree of professionalism that transcends mere expectations. Grounded in our Royal Promise, we commit to treating you and your living space with the utmost reverence from inception to culmination.
Revel in a seamless scheduling process, complimentary in-home consultations, and a responsive customer service ethos. Count on our adept and reliable experts to orchestrate flawless flooring installations, resulting in a superlative encounter and ensuring your consummate satisfaction.
Respected and Lauded Richton Park Flooring Services
Immerse yourself in the contentment of our esteemed clientele, with a staggering 98% offering four or five-star endorsements, solidifying our standing as one of the most esteemed flooring entities in the region. Garnering accolades from Google, Yelp!, Angie's List, and boasting an A+ rating with BBB, our steadfast dedication to excellence sets us apart.
Crucial Pointers for Opting the Right Flooring Company in Richton Park
Crystal Clear Expectations: Initiate your journey by meticulously delineating your distinct flooring needs, taking into account variables such as flooring type, desired aesthetics, functionality, and budget. This crystal-clear perspective serves as your guiding compass in uncovering optimal home flooring services that align harmoniously with your unique goals.
Detailed Conversations: Establish robust dialogues with multiple flooring companies to gauge their prowess in addressing your demands. Delve into project intricacies, timelines, budget constraints, and any unique considerations. Gauge their attentiveness, problem-solving acumen, and aptitude for tailoring bespoke solutions.
Due Diligence: Embark on comprehensive online exploration, immersing yourself in reviews and testimonials from past patrons. Navigate reputable home improvement platforms and forums to accrue valuable insights and commendations. This meticulous research empowers you to assess the reputation, reliability, and overall customer satisfaction of the flooring firms under scrutiny.
Experience and Credibility: Before sealing your selection, validate the flooring company's experience, credentials, and qualifications. Scrutinize their industry track record and inquire about their prowess in handling diverse flooring materials. Verify the presence of requisite licenses and insurance for mutual safeguarding.
Comparative Analysis and Consultations: Solicit comprehensive quotes from diverse contenders, ensuring that they offer exhaustive cost breakdowns encompassing materials, labor, and any supplementary services. Evaluate these quotes alongside the company's reputation and expertise. Schedule consultations with your shortlisted frontrunners to delve deeper into your project, eliminate doubts, and make a well-informed verdict.
Reach Out Now for an All-Encompassing Cost Assessment
As you initiate contact with Royal Flooring for your Richton Park flooring needs, expect unwavering transparency and a detailed expense elucidation. Our comprehensive price assessment furnishes a lucid comprehension of the financial aspect linked to your project.
Secure a free-of-charge in-home consultation to further get your footing delve into our customer service quality assurance policy, lifetime installation warranty, and price-match guarantee. Take the inaugural step towards elevating your Richton Park, Illinois dwelling with stellar flooring services by dialing 773-257-0784.