Embark on a journey of exceptional residential flooring installation and services in Matteson, guided by Royal Flooring. If the tireless pursuit of trustworthy carpet, vinyl, laminate, hardwood, or refinishing services has left you weary, your search culminates here.
There's a local flooring company that encompasses an extensive spectrum of products, competitive pricing, flexible financing, unmatched expertise, and an impeccable reputation – Royal Flooring fits the mold.
Transform Your Space without Draining Your Budget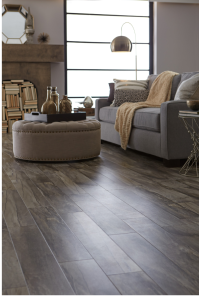 Revitalize your Matteson, IL abode with our eclectic array of carpet, vinyl, hardwood, and laminate selections, complemented by expert refinishing services. Materialize your envisioned aesthetic, elevating your home's comfort and value.
Our pricing is exceptional, vouched as the most competitive in the vicinity. Encountered a lower price elsewhere? We not only match it but also refund the difference along with an additional 10%.
Beyond our equitable pricing, delve into extraordinary deals that transcend anticipation. Explore financing avenues, including interest-free plans spanning one to three years, tailored for qualifying customers.
Your Source for Elite Flooring Products
Royal Flooring stands as your dependable source, endowing Chicagoland residents with a diverse range of premium flooring brands and exceptional products engineered to withstand the rigors of the Midwest's climate and environmental demands.
Uncover an extensive selection of hardwood, laminate, vinyl, and carpet flooring sourced from distinguished manufacturers such as BellaCera, Shaw, Mohawk, SmartStrand Forever Clean, Bruce Hardwood Floors, and Armstrong Flooring.
Unwavering Customer Focus
Opting for Royal Flooring to cater to your residential flooring requisites in Matteson ensures an unmatched degree of professionalism, transcending your expectations. Embrace the Royal Promise, a commitment to treating you and your space with the utmost respect throughout the journey.
Experience seamless scheduling, complimentary in-home consultations, and responsive customer service. Count on our adept and dependable experts to execute impeccable flooring installations, ensuring an exceptional encounter and your absolute contentment.
Matteson's Reputed Flooring Services
Partake in the contentment of our esteemed patrons – a staggering 98% of them rate us with four or five stars, cementing our stature as one of the most revered flooring entities in the locale. With accolades from Google, Yelp!, Angie's List, and an A+ BBB rating, our steadfast commitment to excellence speaks volumes.
Navigating Flooring Company Selection in Matteson, IL
Precise Flooring Needs: Initiate your quest by crystallizing your exact flooring prerequisites, factoring in elements like flooring type, desired aesthetics, functionality, and budget. This clarity serves as your compass to unearth the perfect home flooring services in alignment with your unique objectives.
In-depth Conversations: Initiate comprehensive dialogues with multiple flooring companies to gauge their capacity to fulfill your requirements. Delve into project particulars, timelines, budget constraints, and any distinctive considerations. Gauge their responsiveness, troubleshooting acumen, and knack for tailored solutions.
Exhaustive Research: Embark on exhaustive online exploration, immersing yourself in reviews and testimonials from past clientele. Navigate reputable home improvement platforms and forums to glean valuable insights and endorsements. This research empowers you to evaluate reputation, reliability, and overall customer satisfaction of the flooring entities under scrutiny.
Experience and Credentials: Before solidifying your choice, ascertain the flooring company's experience, credentials, and qualifications. Scrutinize their track record within the industry and inquire about their proficiency in handling diverse flooring materials. Ensure the presence of requisite licenses and insurance for mutual protection.
Quotes and Consultations: Solicit comprehensive quotes from diverse companies, ensuring they offer a detailed cost breakdown encompassing materials, labor, and any supplementary services. Evaluate these quotes alongside the company's reputation and expertise. Have consultations with your top picks to delve into your project, clear uncertainties, and arrive at an informed decision.
Contact Us Today for a Detailed Flooring Estimate
As you engage with Royal Flooring for flooring services in Matteson, anticipate transparency and an exhaustive cost breakdown. Our comprehensive price estimate furnishes a crystal-clear comprehension of the financial commitment tied to your project.
Book a complimentary in-home consultation, delving into our customer service quality assurance policy, lifetime installation warranty, and low-price guarantee. Embark on the journey to elevate your Matteson, Illinois dwelling with superlative flooring services by dialing 773-257-0784.