If you're a Posen, IL resident, are you feeling frustrated with the endless hunt for carpet, vinyl, laminate, hardwood, or refinishing services? It can be challenging to find a flooring company that ticks all the boxes—product selection, competitive prices, flexible financing, expertise, and a stellar reputation.
Elevate Your Posen, IL Home with Exquisite Floors at Affordable Prices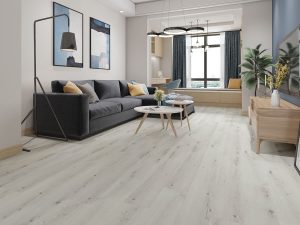 With Royal Flooring as your go-to provider for residential flooring in Posen, IL, you gain access to a vast array of carpet, vinyl, hardwood, and laminate products, along with expert refinishing services. Achieve the perfect look that enhances your home's aesthetics and value.
Moreover, the floors you've been dreaming of may be more affordable than you think. Enjoy unbeatable prices that we guarantee are the most competitive rates available. If you find a lower price elsewhere, we'll not only match it but also refund the difference plus an additional 10%.
But that's not all—prepare to be amazed by our exclusive offers. We also offer a range of financing options, including interest-free plans for one to three years for eligible customers.
Coveted Brands and Products Offered by Royal Flooring
Your home's floors endure significant wear and tear, especially with the ever-changing weather, temperature, and moisture fluctuations in the Midwest. This is why the quality of your flooring products is of utmost importance.
At Royal Flooring, we proudly showcase a diverse range of flooring brands and products that our Chicagoland customers can rely on. Explore our extensive selection of hardwood, laminate, vinyl, and carpet flooring options from trusted names such as BellaCera, Shaw, Mohawk, SmartStrand Forever Clean, Bruce Hardwood Floors, and Armstrong Flooring.
Exceptional Residential Flooring Services with a Commitment to Professionalism
When you choose Royal Flooring for your residential flooring needs in Posen, we ensure that your satisfaction goes beyond our exceptional brand and product offerings. We go the extra mile to provide services that will surpass your expectations.
The Royal Promise is our guarantee to treat you and your home with the utmost respect throughout the entire process. From seamless scheduling, complimentary in-home appointments, and responsive customer service to flooring installations conducted by our skilled and reliable professionals, we are dedicated to delivering a positive experience for our valued customers.
Posen's Leading Flooring Services Backed by an Impeccable Reputation
Don't just take our word for it. Discover the overwhelming satisfaction of our valued customers through hundreds of glowing reviews. With an impressive 98% giving us four or five stars, we proudly stand as one of the most highly reviewed flooring companies on Google. Additionally, our recognition from Yelp!, Angie's List, and our A+ BBB rating further validate our commitment to excellence.
Tips for Choosing the Perfect Flooring Company in Posen
Research and Referrals: Start by researching reputable flooring companies in your area. Look for reviews, ratings, and testimonials from satisfied customers. Additionally, seek recommendations from friends, family, or neighbors who have recently had flooring work done.
Credentials and Experience: Ensure the flooring company you choose has the necessary licenses, certifications, and insurance. Experience matters too, so consider companies with a proven track record and a portfolio of successful projects.
Product Selection and Expertise: Look for flooring companies that offer a wide range of high-quality flooring options and have expertise in different materials like hardwood, laminate, vinyl, or tile. A company with in-depth knowledge can guide you in selecting the best flooring for your home.
Transparent Pricing: Seek flooring companies that provide detailed and transparent pricing, including a breakdown of costs for materials, labor, and any additional services. Avoid companies that offer vague estimates or surprise hidden charges.
Professionalism and Customer Service: Choose a flooring company that values professionalism, punctuality, and open communication. Consider how responsive they are to your inquiries and how well they understand your specific flooring needs. Excellent customer service throughout the entire process is a key indicator of a trustworthy company.
Request an All-Inclusive Price Estimate by Calling Today
When you contact Royal Flooring for your flooring needs in Posen, expect transparency and no hidden costs. We provide a comprehensive price estimate that ensures you're fully aware of the investment involved.
Take advantage of our free in-home appointment and inquire about our customer service quality assurance policy, lifetime installation warranty, and low-price guarantee. Take the first step toward transforming your home with the finest flooring services in Burbank, Illinois by calling us now at 773-257-0784.