Are you a resident of South Holland growing weary from the constant pursuit of reliable carpet, vinyl, laminate, hardwood, or refinishing services? It's no easy task to find a flooring company that encompasses a diverse range of products, competitive prices, flexible financing options, unmatched expertise, and an outstanding reputation.
Transform Your South Holland, IL Home with Stunning Floors at an Affordable Price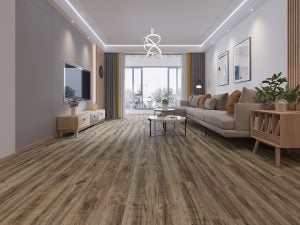 When you choose Royal Flooring for your residential flooring needs in South Holland, you gain access to an extensive array of carpet, vinyl, hardwood, and laminate products, complemented by expert refinishing services. This ensures that you achieve the precise aesthetic you desire, revitalizing your home's appearance and value.
Moreover, the flooring you envision may be more cost-effective than you anticipated. Take pleasure in our exceptional prices, which we guarantee to be the most competitive in the area. Should you find a lower price elsewhere, we will not only match it but also refund the difference plus an additional 10%.
In addition to our fair pricing, we offer remarkable deals that exceed expectations. Explore our financing options, including interest-free plans for one to three years for qualifying customers.
Premium Flooring Brands and Exceptional Products Offered by Royal Flooring
The floors in your home endure significant wear and tear, especially in the ever-changing climate and environmental conditions of the Midwest. That's why the quality of your flooring products is paramount.
At Royal Flooring, we take great pride in offering a wide range of premium flooring brands and exceptional products that our esteemed customers in the Chicagoland area can depend on. Explore our extensive selection of hardwood, laminate, vinyl, and carpet flooring options from renowned manufacturers such as BellaCera, Shaw, Mohawk, SmartStrand Forever Clean, Bruce Hardwood Floors, and Armstrong Flooring.
Unparalleled Expertise in Residential Flooring Services
When you choose Royal Flooring for your residential flooring needs in South Holland, expect unparalleled professionalism that exceeds your expectations. We are dedicated to delivering outstanding service in every aspect.
With the Royal Promise, we commit to treating you and your home with the utmost respect throughout the entire process. From seamless scheduling, complimentary in-home appointments, and responsive customer service to flawless flooring installations carried out by our skilled and reliable professionals, we aim to provide an exceptional experience that ensures your utmost satisfaction.
Trusted and Acclaimed South Holland Flooring Services
Experience the satisfaction of our valued customers firsthand. With an impressive 98% of them awarding us four or five stars, we have earned a stellar reputation as one of the area's most trusted flooring companies. Garnering recognition from Google, Yelp!, Angie's List, and boasting an A+ rating with the BBB, our commitment to excellence is undeniable.
Tips to Help You Choose the Right Flooring Company in South Holland
Clarify Your Flooring Needs: Start by defining your precise flooring requirements, taking into account factors such as the type of flooring, desired aesthetics, functionality, and budget. This clarity will guide your search for the best home flooring services that align with your specific goals.
Engage in Detailed Discussions: Reach out to multiple flooring companies and engage in thorough conversations to determine if they can meet your needs. Discuss your project details, including timelines, budget constraints, and any unique considerations. Pay attention to their attentiveness, problem-solving skills, and ability to offer customized solutions.
Conduct Extensive Online Research: Conduct comprehensive online research to read reviews and testimonials from past customers. Explore reputable websites and forums dedicated to home improvement to gather insights and recommendations. This research will help you assess the reputation, reliability, and overall customer satisfaction of the flooring companies you are considering.
Verify Experience and Credentials: Before finalizing your decision, ensure that the flooring company has the necessary experience, credentials, and qualifications. Verify their track record in the industry and inquire about their expertise in handling different types of flooring materials. Confirm that they hold the appropriate licenses and insurance to protect both parties involved.
Compare Quotes and Schedule Consultations: Request detailed quotes from several companies, ensuring they provide a comprehensive breakdown of costs, including materials, labor, and any additional services. Evaluate these quotes in conjunction with the company's reputation and expertise. Schedule consultations with your top choices to discuss your project further, clarify any doubts, and make a well-informed decision.
Contact Us Today for a Comprehensive Price Estimate
When you contact Royal Flooring for your flooring needs in South Holland, expect complete transparency and a comprehensive understanding of the costs involved. Our all-inclusive price estimate ensures that you have a clear picture of the financial investment.