Are you a resident of Dolton, IL, feeling fatigued by the continuous pursuit of reliable carpet, vinyl, laminate, hardwood, or refinishing services? Finding a flooring company that offers a wide range of products, competitive prices, flexible financing options, unparalleled expertise, and an exceptional reputation can be a daunting task.
Revive Your Dolton, IL Home with Exquisite Floors at an Honest Investment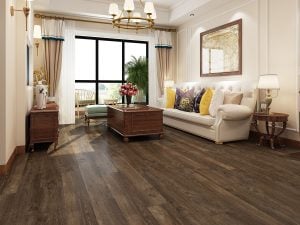 By choosing Royal Flooring for your residential flooring needs in Dolton, you gain access to an extensive assortment of carpet, vinyl, hardwood, and laminate products, accompanied by expert refinishing services. This guarantees that you achieve the precise aesthetic you desire, reinvigorating your home's appearance and value.
Furthermore, the floors you envision might be more budget-friendly than you realize. Delight in our outstanding prices, which we guarantee to be the most competitive in the region. If you discover a lower price elsewhere, we will not only match it but also refund the difference plus an additional 10%.
In addition to our fair pricing, we offer incredible deals that will exceed your expectations. Explore our financing options, including interest-free plans for up to three years for qualifying individuals.
Respected Brands and Premium Flooring Products Available at Royal Flooring
The floors in your home endure significant wear and tear, especially with the unpredictable weather, temperature fluctuations, and moisture levels in the Midwest. When it comes to flooring products, quality is paramount.
At Royal Flooring, we proudly offer an extensive selection of respected flooring brands and products that our valued customers in the Chicagoland area can rely on. Explore our wide range of hardwood, laminate, vinyl, and carpet flooring options from trusted manufacturers such as BellaCera, Shaw, Mohawk, SmartStrand Forever Clean, Bruce Hardwood Floors, and Armstrong Flooring.
Get the Royal Treatment
When you entrust Royal Flooring with your residential flooring needs in Dolton, expect unparalleled service that exceeds your expectations. We are committed to delivering excellence in every aspect.
With the Royal Promise, we guarantee to treat you and your home with the utmost respect throughout the entire process. From seamless scheduling, complimentary in-home appointments, and responsive customer support to flooring installations conducted by our experienced and trustworthy professionals, we strive to provide a superior experience that leaves you completely satisfied.
Highly Reputed Dolton Flooring Services
Don't just take our word for it; let the reviews of our valued customers speak for themselves. With an impressive 98% satisfaction rate, as evidenced by the numerous four and five-star ratings, we have established ourselves as one of the most reputable local flooring companies. Recognized by Google, Yelp!, Angie's List, and boasting an A+ rating with the BBB, our track record speaks volumes about our commitment to excellence.
Tips for Finding the Right Flooring Company in Dolton
Your Requirements: Begin your search for the best home flooring services by clearly articulating your specific needs and preferences. Consider factors such as the desired flooring material, design aesthetic, durability requirements, and budget constraints. This clarity will enable you to find a company that specializes in fulfilling your unique flooring vision.
Conversations: Initiate discussions with multiple flooring companies to gauge their ability to meet your requirements. Use these conversations to delve into the specifics of your project, including the scope, timeline, and budget. Assess their level of understanding, communication skills, and willingness to accommodate your needs.
Extensive Online Research: Conduct thorough online research to read reviews and ratings of different flooring services. Focus on independent review platforms and trusted websites to gather unbiased feedback. Additionally, seek recommendations from friends, family, or online communities who have recently undertaken flooring projects. This research will help you identify reputable companies with a track record of customer satisfaction.
Verify Experience and Credentials: Before making a final decision, verify the experience, credentials, and qualifications of the flooring companies you are considering. Look for companies that have a proven track record in delivering high-quality flooring installations. Check for relevant certifications, licenses, and insurance coverage to ensure compliance with industry standards and protection for both parties involved.
Compare Quotes and Consultations: Obtain detailed quotes from multiple companies, ensuring they provide a breakdown of costs and services. Take the time to review each quote carefully, considering factors such as materials, labor, warranties, and any additional services offered. Schedule consultations with the most promising candidates to discuss your project in detail and assess their professionalism, expertise, and ability to meet your expectations.
Call Us Today for a Comprehensive Price Estimate
When you reach out to Royal Flooring for your flooring needs in Dolton, expect complete transparency and a detailed breakdown of costs. Our all-inclusive price estimate ensures that you are fully informed about the financial aspects of your project.
Schedule your free in-home appointment and inquire about our customer service quality assurance policy, lifetime installation warranty, and low-price guarantee. Take the first step towards transforming your Dolton, Illinois home with exceptional flooring services by calling us now at 773-257-0784.