Are you a Calumet Park, IL resident who's grown weary of the never-ending quest for carpet, vinyl, laminate, hardwood, or refinishing services? Finding a flooring company that checks all the boxes—product variety, competitive prices, flexible financing, expertise, and an outstanding reputation—can be a daunting task.
Transform Your Calumet Park Home with Exquisite Floors at Unbeatable Value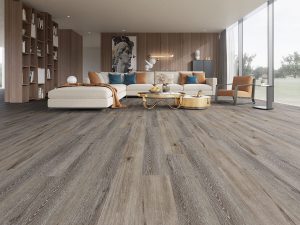 With Royal Flooring as your trusted partner for residential flooring in Calumet Park, IL, you gain access to an extensive range of carpet, vinyl, hardwood, and laminate options, complemented by expert refinishing services. Achieve the exact look you desire to elevate your home's visual appeal and value.
But wait, there's more! The floors you've been dreaming of may be well within your reach, both in terms of aesthetics and affordability. Enjoy exceptional prices that we guarantee are the most competitive in town. Should you discover a lower price elsewhere, we'll not only match it but also refund the difference plus an additional 10%.
In addition to our unbeatable prices, we offer mind-boggling deals that will leave you astounded. Explore our flexible financing options, including interest-free plans for one to three years for eligible customers.
Trusted Brands and Premier Flooring Products at Royal Flooring
The floors in your home endure substantial wear and tear, particularly in the Midwest, where weather, temperature, and moisture fluctuations take their toll. When it comes to flooring products, nothing matters more than quality.
At Royal Flooring, we proudly offer an impressive selection of trusted flooring brands and products that our Chicagoland customers can rely on. Discover a wide range of hardwood, laminate, vinyl, and carpet flooring options from reputable names like BellaCera, Shaw, Mohawk, SmartStrand Forever Clean, Bruce Hardwood Floors, and Armstrong Flooring.
Unmatched Excellence in Residential Flooring Services
When you select Royal Flooring for your residential flooring needs in Calumet, you can expect exceptional service that goes above and beyond. We are committed to exceeding your expectations at every turn.
With the Royal Promise, we pledge to treat you and your home with the utmost respect throughout the entire process. From hassle-free scheduling, complimentary in-home appointments, and responsive customer support to flooring installations carried out by our experienced and dependable professionals, we strive to provide a positive and stress-free experience for our valued customers.
Unmatched Reputation for Calumet Park Flooring Services
Don't just take our word for it; let our satisfied customers speak for us. With a remarkable 98% of our valued clients rating us four or five stars, we have earned a reputation as one of the area's premier flooring companies. Our exceptional reviews on Google, along with accolades from Yelp!, Angie's List, and our A+ rating with the BBB, solidify our standing in the industry.
Tips to Find the Right Flooring Company in Calumet
Define Your Needs: Begin by clearly defining your specific flooring needs. Determine the type of flooring, design preferences, and budget. This will help you identify a company that specializes in your desired flooring and can meet your requirements. Having a clear understanding of your needs will ensure a more targeted search for the best home flooring services.
Engage in Conversations: Reach out to multiple flooring companies and engage in conversations with them. Discuss your needs, budget, and any specific concerns you may have. Use this opportunity to evaluate their responsiveness, professionalism, and willingness to address your questions and requirements. By conversing with different companies, you can gauge their compatibility and determine if they align with your expectations.
Conduct Thorough Research: Take the time to conduct thorough online research on flooring companies in your area. Read reviews and testimonials from previous customers to gain insights into their reputation and quality of work. Additionally, seek recommendations from trusted individuals who have had flooring work done recently. This research will help you narrow down your options and identify companies with a track record of delivering excellent home flooring services.
Compare Quotes and Schedule Consultations: Request quotes from the shortlisted companies and compare them carefully. Ensure that the quotes are comprehensive, detailing all costs involved. Once you have narrowed down your choices, schedule consultations with the top contenders. Use this opportunity to discuss your project in detail, ask specific questions, and assess their expertise and professionalism. By comparing quotes and scheduling consultations, you can make an informed decision and hire the best home flooring services for your project.
Contact Us Today for a Comprehensive Price Estimate
When you reach out to Royal Flooring for your flooring needs in Calumet Park, you can expect complete transparency and no surprises. We provide all-inclusive price estimates, ensuring that you are fully informed about the costs involved.
Schedule your free in-home appointment and inquire about our customer service quality assurance policy, lifetime installation warranty, and low-price guarantee. Take the first step towards enhancing your Calumet Park, Illinois home with top-notch flooring services by calling us now at 773-257-0784.