When it comes to residential flooring and services in Midlothian, Illinois, Royal Flooring is the name you can rely on. Whether you're preparing to sell your home or simply want to update a room, it's crucial to avoid cost surprises, subpar craftsmanship, scheduling headaches, poor customer service, or questionable installation. 
At Royal Flooring, we prioritize your peace of mind by offering transparent pricing, superior quality materials, efficient scheduling, exceptional customer service, and expert installation. With a wide selection of flooring options, including hardwood, carpet, laminate, and vinyl, we are committed to transforming your Midlothian home into a beautiful and comfortable space.
Make Your Flooring Dreams Come True at a Fair Price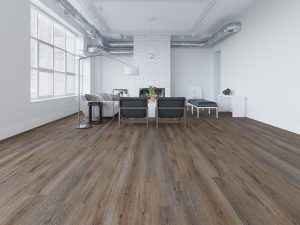 Look to Royal Flooring, the local flooring services and installation company that delivers exceptional value. With an extensive selection of top-notch flooring products, including carpet, hardwood, vinyl, and laminate, we offer something to suit every taste and budget. 
At Royal Flooring, we believe that quality flooring shouldn't come with a hefty price tag. That's why we guarantee the best prices in the market and even refund the price difference plus 10% if you find a better deal. 
To make your flooring project more accessible, we also provide attractive financing options, allowing qualifying customers to finance their new floors over 12-36 months with no interest.
Personalized and Convenient Flooring Services in Midlothian, IL
At Royal Flooring, we believe that getting new floors installed should be a stress-free experience for Midlothian, IL homeowners. That's why we offer personalized and convenient services to ensure your satisfaction. 
Our process begins with a complimentary in-home appointment, where our flooring experts take the time to understand your vision and preferences. We work around your schedule, offering flexible appointment times that suit your convenience. During the installation process, our skilled professionals will handle every detail with precision and care, ensuring a flawless result. 
To give you peace of mind, we provide a quality assurance policy, a lifetime installation warranty, and a low-price guarantee. With our exceptional customer service, you can trust that we'll be there to address any questions or concerns you may have. At Royal Flooring, we're committed to making your flooring experience a seamless and enjoyable one.
Customer Testimonials from the Chicago Metro Area
Explore the feedback from Midlothian and all around the Chicago area about Royal Flooring. With a substantial number of delighted customers, our reputation as a top-tier flooring company on Google is undeniable. We take great pride in our A+ rating from the Better Business Bureau, and acknowledgement from respected platforms such as Angie's List and Yelp further solidifies our dedication to providing outstanding experiences.
Making the Right Choice: Hiring a Flooring Company in Midlothian, IL
Start by defining your exact flooring needs, facilitating the identification of a suitable company. 

Engage in conversations with multiple companies to ascertain if they meet your requirements and budget. 

Conduct thorough online research to read reviews and seek recommendations from trusted individuals. 

Before finalizing an agreement, ensure the company has the necessary experience, training, certifications, licenses, and insurance, particularly for specialized flooring services. 

Lastly, compare quotes from various companies and schedule consultations to finalize your decision.
Speak With Us Today to Get Started
For a thorough flooring estimate, contact Royal Flooring at 773-257-0784. Share the details of your desired flooring materials and services for your Midlothian, IL home, and we'll provide you with an all-inclusive price estimate from the start. To facilitate the process, we'll also arrange a complimentary in-home appointment, taking you one step closer to transforming your space with stunning and practical floors.