When you need new floors or any other work done on your home, you want the most hassle-free experience possible. No matter what, you don't want to deal with hidden costs, shoddy workmanship, or poor service. 
That's why you need a reliable flooring company in Blue Island, IL. At Royal Flooring, we offer a range of flooring options, including hardwood, carpet, laminate, and vinyl. Trust us to provide top-notch flooring products and services at low prices so you can enjoy your new floors with peace of mind.
Turn Your Home Improvement Ideas into Reality, Affordably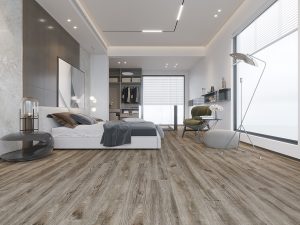 Flooring is a key aspect of any home's condition, aesthetic, and comfort. Whether you're sprucing up your home for potential buyers or simply looking to upgrade for your own enjoyment, Royal Flooring has everything you need. 
We offer a vast selection of flooring materials, including carpet, vinyl, laminate, and hardwood, in a range of styles, textures, colors, and finishes. 
Moreover, we are committed to offering the most competitive prices on the market, backed by our low-price guarantee. We even offer zero-interest financing options for qualifying customers. 
Trust us to provide the best flooring installation, refinishing, and other services that suit your needs and budget.
Your Blue Island, IL Source for Top Flooring Brands and Products
To get your money's worth, opt for quality flooring materials that stay functional and beautiful for years to come. Choose Royal Flooring and pick from a vast selection of quality flooring hardwood, carpet, vinyl, and laminate flooring materials from reputable brands. 
We carry a wide range of trusted brands including Bruce, Mohawk, Shaw, Armstrong, Bella Cera, and SmartStrand, with a variety of laminate, carpet, hardwood, and vinyl flooring to choose from.
Plus, you can compare many colors, textures, styles, wood species, and stains.
The Best Flooring Installations and Services are Done Right the First Time
In the market for new flooring but worried about the disruption it may cause? At Royal Flooring, we promise a hassle-free and professional experience. 
Our Royal Promise includes caring customer service, a complimentary in-home consultation, and scheduling that caters to your needs. 
You can trust our skilled and reliable installers to handle the installation process with care. We guarantee quality assurance, a lifetime installation warranty, and a low-price guarantee for your peace of mind. 
We're here to help at every step of the way. Let us simplify the flooring process and enhance your home.
Discover What the Chicago Metro Area Thinks About Royal Flooring 
We are one of the top-reviewed flooring companies on Google, with over 300 positive reviews from pleased customers in local communities. We also hold an A+ rating from the Better Business Bureau and have received recognition from Angie's List and Yelp.
Hunting Down the Best Flooring Services Near You
Royal Flooring is a trusted local flooring company, but it's essential to research multiple flooring companies in Blue Island, IL to make an informed decision. Here are some tips to help you choose the right flooring company:
First, establish your flooring needs, budget, and any products and services you have in mind before reaching out.

Then, shorten your list by contacting local businesses and finding out what they offer for what prices.

Verify each company's credentials, such as certifications, licenses, insurance, and experience, before making a final decision.

Also, check out online reviews and ratings to compare companies and their reputations.
By following these tips, you can find a reliable and affordable flooring company that meets your needs.
Offering All-Inclusive Estimates for Blue Island, IL Residents
For the easiest residential flooring services in Blue Island, IL, contact Royal Flooring today and get an all-inclusive estimate. Our knowledgeable team will provide you with accurate pricing, financing options, free in-home appointments, and other services to make the process easy for you. 
Call us at 773-257-0784 to kickstart your next exciting home improvement project.