Are you on the hunt for reliable flooring services in Stickney, IL? Look not beyond! Find a reputable flooring company that caters to your needs with a range of products, competitive prices, financing choices, expert guidance, and a solid reputation.
You Don't Have to Overspend to Make Your Stickney Home Feel Brand New
Transform your Stickney, IL home into a sanctuary of style and comfort with Royal Flooring's unmatched range of premium flooring options. 
From luxurious carpets that exude warmth and elegance to versatile vinyl choices that offer durability and ease of maintenance, as well as timeless hardwood selections and sophisticated laminate designs, we have the perfect solution for every room in your home. 
Our team of experienced professionals is dedicated to delivering exceptional craftsmanship and unparalleled customer service to our Stickney clients, ensuring that your flooring installation experience is seamless and stress-free. With Royal Flooring, you can trust that your home will radiate beauty and charm while enhancing its overall value.
Source High-Quality Flooring Materials Here
Trust in the durability and performance of your home's floors with Royal Flooring's curated selection of respected brands and top-notch products. As a homeowner in the Midwest, you understand the importance of high-quality flooring that can withstand the region's weather fluctuations. 
That's why we offer an extensive range of trusted flooring options for our Chicagoland customers. Explore the elegance of Bella Cera, the reliability of Shaw and Mohawk, the innovative SmartStrand Forever Clean technology, the timeless beauty of Bruce Hardwood Floors, and the renowned craftsmanship of Armstrong Flooring. 
From hardwood to laminate, vinyl to carpet, Royal Flooring has the brands and products to transform your home with style and durability.

Flooring Installations and Services Can Be Stress-Free
Choose Royal Flooring for your residential flooring needs in Stickney and experience the epitome of professionalism. We don't just provide a vast selection of premium brands and products; we also prioritize your satisfaction every step of the way. 
Our Royal Promise ensures that you and your home are treated with the utmost respect. From hassle-free scheduling and complimentary in-home appointments to attentive customer service and flawless installation by our trusted professionals, we strive to exceed your expectations and deliver an unrivaled experience.
Read What Our Chicago Area Clients Are Saying
Witness the exceptional reputation of our Stickney flooring services through the words of our valued customers. With an overwhelming majority of 98% giving us four or five stars, our reviews speak volumes. We've earned our place as one of the most highly-rated flooring companies on Google. Plus, we have a successful presence on Yelp!, Angie's List, and an A+ Better Business Bureau rating. We take pride in our stellar reputation.
How to Narrow Down the Best Flooring Companies Near You
Streamline your search for flooring services in Stickney, IL through a systematic process. 
Begin by clearly articulating your flooring needs, encompassing preferred products, desired services, and financial considerations. 
Explore local companies, comparing their offerings to your requirements. Seek recommendations from trusted individuals to further refine your choices. 
Before finalizing your decision, ensure that potential companies possess the necessary qualifications and credentials. 
Lastly, assess their reputation by reading online reviews and ratings. 
By taking these measures, you can find exceptional flooring services without unnecessary delays, excessive expenses, or unforeseen challenges.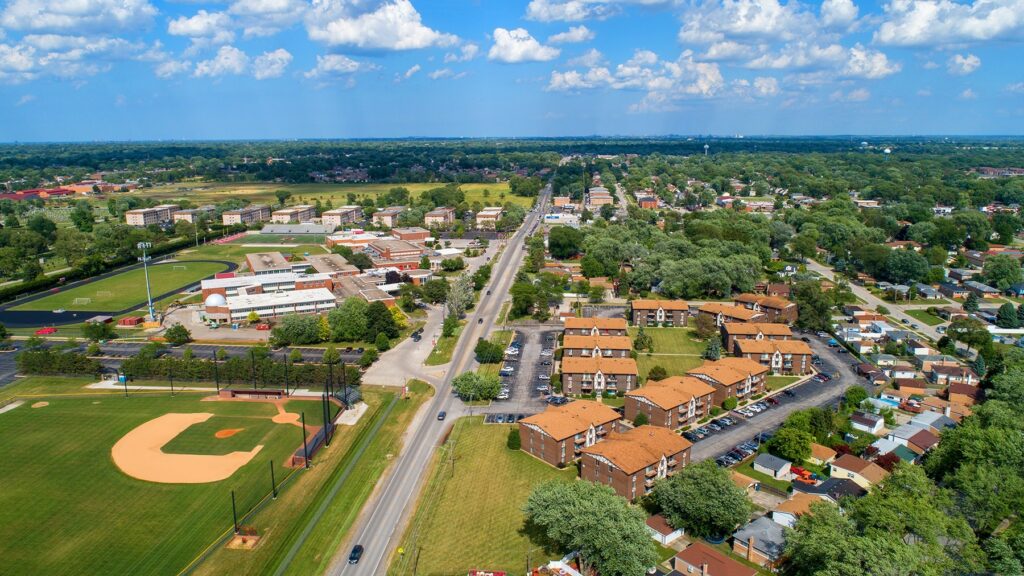 A Free Quote Gets You Closer to Fresh New Floors
Contact Royal Flooring in Forest Park to receive a complimentary quote for your flooring needs. Our transparent estimate shields you from any unforeseen costs. We'll also discuss our lifetime installation warranty, in-home appointments, unwavering commitment to quality, and guarantee of the lowest prices. Start your flooring project by calling us at 773-257-0784.